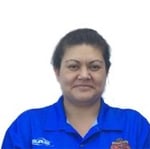 Rachel Gwerder
Director of Development
23 years experience as a coach, has been in full time employment in player development for past 20 years working in 5 year increments at following associations, North Harbour, Waikato, Otago and Tauranga. Was employed by Basketball New Zealand as the South Island Coach and Player Development Officer. Mentor Coach on BBNZ Koru Tour for 10 years. Coached for many years within National Programme from NZ U16's through to the Tall Fern's. Has coached and developed a huge stable of players through to National Age-Group and Tall Fern's and Tall Black level.
Tony Webster
Senior Development Officer
30+ years experience as a coach. Has worked as a coach at following levels USA College - University of Hawaii, NBL - Auckland Stars, Harbour Heat, NZ National Age Group - NZ U16's through to Junior Tall Blacks, North Harbour Representative Programme and Secondary School Programmes - Rangitoto, Westlake & Kristin.
Tony is joining TCBA this term. We are very excited and thrilled to have him join our team.
Luke Appel
Development Officer
11 years coaching experience, just moved to Tauranga from Wellington. Born in New Zealand and raised in America. Has coached Semi Professional and Representative Teams in Australia, as well as New Zealand High School Basketball and a USA basketball Academy. Has lived in Australasia for 9 of the past 10 years despite strong American accent.
Gee Cooney
Development Officer
A proud local Ngati-ranginui & Ngati-kahungunu descent. Both knowledge and passion for the game was developed through Te Puna School, Otumoetai College and the Representative Programme. As a player, Gee attended three Koru Tours 95-97, and coming full circle returned to the tour in 2017 as a coach. Has coached school basketball and represenative basketball locally, as well as in Australia, where she was based for 2 years. Has a certificate in both Health/Fitness and Sports Leadership from Te Wananga o Aotearoa.