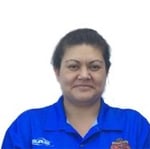 Rachel Gwerder
Director of Development
Has 30 years of experience as a coach, has spent the majority of this time in full-time employment in player development. Has led the development programmes at following associations, North Harbour, Waikato, Otago and Tauranga. Was employed by Basketball New Zealand as the South Island Coach and Player Development Officer. Mentor Coach on BBNZ Koru Tour for 15+ years. Coached for many years within National Programme from NZ U16's through to the Tall Fern's. Has coached and developed a huge stable of players through to National Age-Group and Tall Fern's and Tall Black level.
Recipient of following BBNZ Awards - Carolyn Grey Coaching Scholarship, Prime Minister Scholarship, Merit Award for 10 years service, Services to Women's Basketball
Recipient of Australian Country Junior Cup Services to Basketball.
Audz Abbot
Development Officer - Eastern Bays
Audz has extensive history in the game, playing at all levels, including internationally as a Tall Fern (NZ Women's Team). She has worked in the fitness industry for many years, previously at Les Mills, and now owning personal gym in Whakatane. Audz takes a leadership role in Whakatane. She has all the BBNZ required certification in coaching and refereeing and is authorised to lead Kiwi Hoops and Community Hoop courses on behalf of BBNZ. Her aim is to be that coach who is fully up with the play for the betterment of any team she coaches. Her coaching style is to ensure each player benefits, improves, learns and has an enhanced love for the game.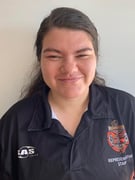 Cairyn Rogers
Contracted Coach
As daughter of Rachel Gwerder (DOD) and Mark Rogers (GM), Cairyn was born into the sport of basketball. She attended her first training at 4 days old, seated comfortably in her car seat, safely contained behind a soccer goal net. Cairyn attended Te Puna School and Aquinas College. Cairyn has represented TCBA as a player since 2010, including being a member of U23 and WBC / D-League Teams since the age of 15. She has been involved in Representative coaching for 8 years, which is impressive considering age. Cairyn participated as a player on the Koru Tour three times, returned to take on an admin role in 2018, and started coaching on the tour in 2019.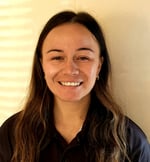 Chelseah Savage
Contracted Coach
Chelseah has returned to her hometown of Tauranga after many years of playing in the Waikato region, and four years in the States. As a player she has been a key member of teams that have won multiple BBNZ National Tournaments. Out on court, Chelseah constantly demonstrates outstanding leadership skills, a high work output and an advanced level of basketball intelligence. Add the above attributes to her desire to have a positive impact on the players she coaches, TCBA are blessed to have her return home.
KJ Morrell
Contracted Coach
KJ moved to Tauranga from North Harbour in 2018, whilst in North Harbour she played representative basketball. Moving to Tauranga, KJ quickly immersed herself into our basketball community, playing U17's, U23's and WBC (D-League). KJ attended, played, starred and captained in the Tauranga Girls College Basketball Programme. KJ has a scorers metality, and has a varied skill set to ensure she puts points on the board. KJ is two years out of high school, and is in her second year of working for TCBA, her coaching strengths include the ability to demonstrate and improve dribbling and scoring skills, and her empathy / understanding of athletes, whilst still holding high expectations.